English
Therapeutic Expertise
Main therapeutic areas :
Neurology (Alzheimer)
Oncology (breast, kidney)
Dermatology
ICU - Infectiology
Early puberty
Spasticity (botulic toxin)
Acromegaly
Allergology
Immunotherapy (asthma, rhinitis, conjunctivitis)
Homeopathy
Diabetology
Age-related macular degeneration
Renal transplantation
COPD
Main medical devices :
Mesh for inguinal hernia repair
Prothese (shoulder, knee, hip)
Masks for apnea syndrom
Insulin pen
Contact
To contact us, please send us an email by clicking on the link below and we will respond as soon as possible.
or visit our LinkedIn page :

References
Here are some references.


" An excellent collaboration ! I really enjoyed working with the Delta consultants team that was very pro-active and professional. We did not have to worry about timelines or quality " , Statistican.


" Delivery on time with the required quality ! Delta consultants provided the Data management and Biostatistics services for 2 multinational observational studies, based on questionnaires and adherence reporting. They showed a great flexibility and professionalism and always delivered on time, with the requested quality", Global Development Unit, Endocrinology.


" A Great collaboration! I worked with the Delta Consultants team on two study reports and the results are very satisfactory. The DELTA team is reactive, professional, very meticulous, perfectionist with a big respect of the deadlines.
We agreed to send two drafts before sending the final version. Upon receipt of the first draft already, the work was quality, very well written and very clean. The team is always present and available. I recommended Delta Consultants with some of my colleagues and recommend working with them in the future.
", Doctor Local Medical Affairs.


A very good collaboration! This first collaboration completes successfully (timelines and coding quality).", Head of research projects.
And some other partners
ROCHE, STALLERGENES, GALDERMA, PIERRE FABRE, CHU de Grenoble, D&A Pharma, ETHYPHARM, MUNDIPHARMA, POXEL, SANDOZ PHARMA...
ALCON, COVIDIEN, RESMED SAS, GAMBRO, TORNIER, ORTHOMED, EVOLUTIS, MEDACTA, NORAKER...
L'OREAL SA, LACTALIS, UNITED PHARMA, SUBSTIPHARM
Study design
STUDY DESIGN A decisive step
DELTA CONSULTANTS provides their professional expertise to assist and advise Customers in study design. Optimizing design is essential for study success. DELTA CONSULTANTS works in close collaboration with Customers, attentive to detail to best meet study objectives.
DELTA CONSULTANTS is involved in both the design phase and also in the execution of the study. Services may cover all aspects or only part of the study.
Expert CRO in pharma and medical devices
DELTA CONSULTANTS is a full-service CRO (Contract Research Organization) in biometrics with more than 30 years experience in study design, data management, biostatistics, medical and scientific writing. The Company also offers monitoring services.
Clinical studies from Phase I to IV, epidemiological studies, observational studies, surveys as well as consulting and auditing, DELTA CONSULTANTS assures all or part of your project, from study design to study report writing.
Whatever the activity area of our partners ; biotechnology, medical devices, pharmaceuticals, food, veterinary, cosmetics and chemicals, DELTA CONSULTANTS guarantees strict compliance with guidelines: FDA (ICH), EMA, Good Clinical Practices and strives to ensure the success of your projects.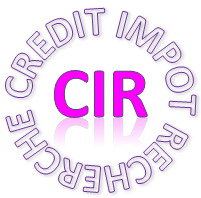 Presentation
DELTA CONSULTANTS a special Customer relationship
Satisfying Customer requirements and adaptability to any situation arising during a project is the strength of DELTA CONSULTANTS' multidisciplinary team, each member having a strong background in their respective field. Flexibility, pro-activity, respecting timelines; the Company structure allows the establishment of a close Customer relationship based on efficiency and availability.
Comprising a medical director, project managers, biostatisticians, data managers, clinical research associates, bilingual scientific and medical writers, and permanent data entry operators, the Company functions in an efficient and well defined manner with project managers supervising step-by-step their respective studies. They ensure administration management, internal and external co-ordination; providing Customers with the direct contact necessary for a close working relationship.
DELTA CONSULTANTS attends professional conferences regularly, keeping up-to-date with science and regulations necessary to maintain conformity and to improve proposed services.
Project Management and Monitoring
MONITORING Quality data
Study excellence depends on quality monitoring, a vital step to obtain high quality data.
Global project management is performed by DELTA CONSULTANTS' experienced and rigorous team of CRAs (Clinical Research Associates), providing knowledge and advice to satisfy Customer expectations. All projects are conducted following standard procedures assuring data of the highest quality.
Our Project Managers and CRAs are involved in every step of project management, for national or international studies (CRF, questionnaires, patient diary cards, queries, reports etc.), ensuring compliance with Good Clinical Practice recommendations (ICH) as well as local regulations and laws.
Data management
Data Control
As a key step in the conduct of a quality study, data-management necessitates rigor and experience. Whatever the chosen support, paper CRF or electronic CRF (eCRF), DELTA CONSULTANTS provides all the necessary tools and services for optimal and secure management of study data.
Biostatistics
Consulting
DELTA CONSULTANTS also offers a consultancy service providing critical review of statistical analysis parts of protocols, Clinical Study Report or publications and advice on statistical methodology.
An analytical mind
Having a solid statistical background, DELTA CONSULTANTS biostatistics team handles all methods necessary for study statistical analysis: descriptive statistics, parametric or non parametric tests, equivalence and non-inferiority tests, comparisons and multiple tests, generalized linear models, nonlinear models, mixed models, survival analysis, meta analysis, descriptive and multivariate explanatory analyses to understand the population structure and to identify prognostic factors.

Scientific writing
The right words
Clear and concise document writing is crucial to emphasize the scientific and medical pertinence/importance of each study, each project. With vast experience gained over the years of collaboration with the most reputed Customers, DELTA CONSULTANTS provides a quality document writing service either in French or in English. DELTA CONSULTANTS' scientific and medical writing team understands Customer needs and interprets data in perfect keeping with the purpose and objectives of the study.
Quality Assurance
Guarantees
Monitoring of regulations and procedures
DELTA CONSULTANTS' evolving procedures respect the latest recommendations. Procedures, operating methods and models are updated routinely every 2 years, or earlier if required by international recommendations. Monitoring of regulations is ensured to integrate any evolutions. As such, DELTA CONSULTANTS' team receives continuous training related to new procedures and regulations.
DELTA CONSULTANTS' procedures guarantee a high standard, with traceability and internal and external quality controls in all areas at all steps, each document being validated prior to transmission to the Customer.
Security
Data Backups are performed automatically each day on an external disk stored in a safe on Company premises, in a protected and air-conditioned environment. A backup is also outsourced and stored in a safe at a different geographical location. The server, premises and archives all have restricted access.
Confidentiality
DELTA CONSULTANTS is committed to strict confidentiality, respecting Customer and data anonymity.
The company
Building trust
Service provider of the pharmaceutical industry in statistical analysis, datamanagement and medical writing since 1979, DELTA CONSULTANTS has established itself by its dynamism and competence, sustaining its business over the years, maintaining Customer trust.
Based near Grenoble, the Company benefits from the competitive environment of companies dedicated to new technologies concentrated in the capital of the French Alps.
Since 2011, DELTA CONSULTANTS is a subsidiary of the CATALYZIS Group holding comprising CALYSTENE (company specializing in integrated computing solutions for healthcare since 1992) and DELTA CONSULTANTS.
The main purpose of the CATALYZIS Group is to offer each of its subsidiaries greater visibility in their respective markets, greater competitiveness, strengthening financial solidity/stability. The complementarity of products and services for healthcare information satisfies all aspects of market demand without dispersion of expertise or competence of each entity.